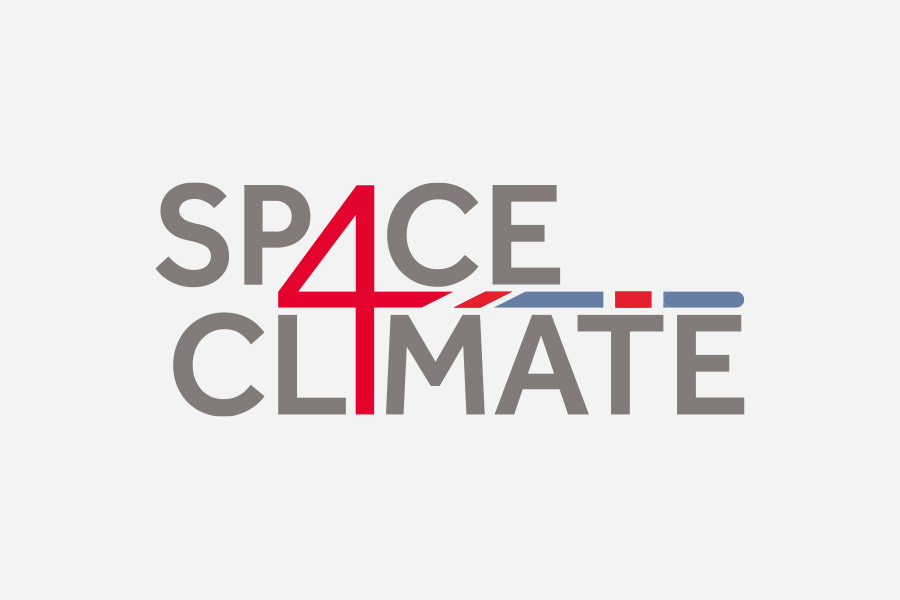 As part of the the Space4Climate Climate Risk Disclosure (CRD) Task Group, we are exploring how satellite-derived climate data can help the finance sector in making climate informed disclosures and decisions.
Climate data derived from satellites, in situ data and related models offer a wide range of possibilities to help inform the financial sector (and beyond) about climate risk. In particular, satellite datasets offer improved spatial and temporal granularity of the datasets needed to monitor climate related risks, such as flooding, sea level rise, drought, and soil health.
The development of new climate risk metrics, standards and tools could unlock new financial solutions and help the UK position itself as the global leader on climate change risk, resilience and adaptation for the finance sector.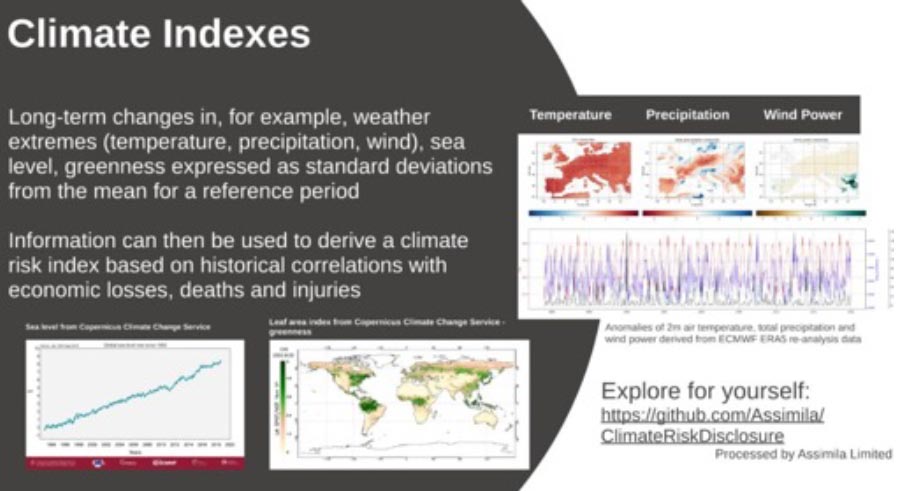 Assimila's Climate Risk Demonstrator
As a specific example of how satellite data might be used by the financial sector, the Climate Risk Disclosure group has engaged with the European Actuarial Climate Index Working Group (EACI WG), part of the Actuarial Association of Europe (>25,000 actuaries) on the topic of developing an Actuarial Climate Index which incorporates satellite data.
We are working towards the development of European Climate Risk Index products based on satellite and re-analysis data and to potentially extend this to a Global Climate Risk Index. The aim is to demonstrate these products at the UN Climate Conference (COP26) due to take place in November 2021.
More info: http://www.space4climate.com/space-enabled-climate-risk-disclosure-for-the-financial-services-sector/